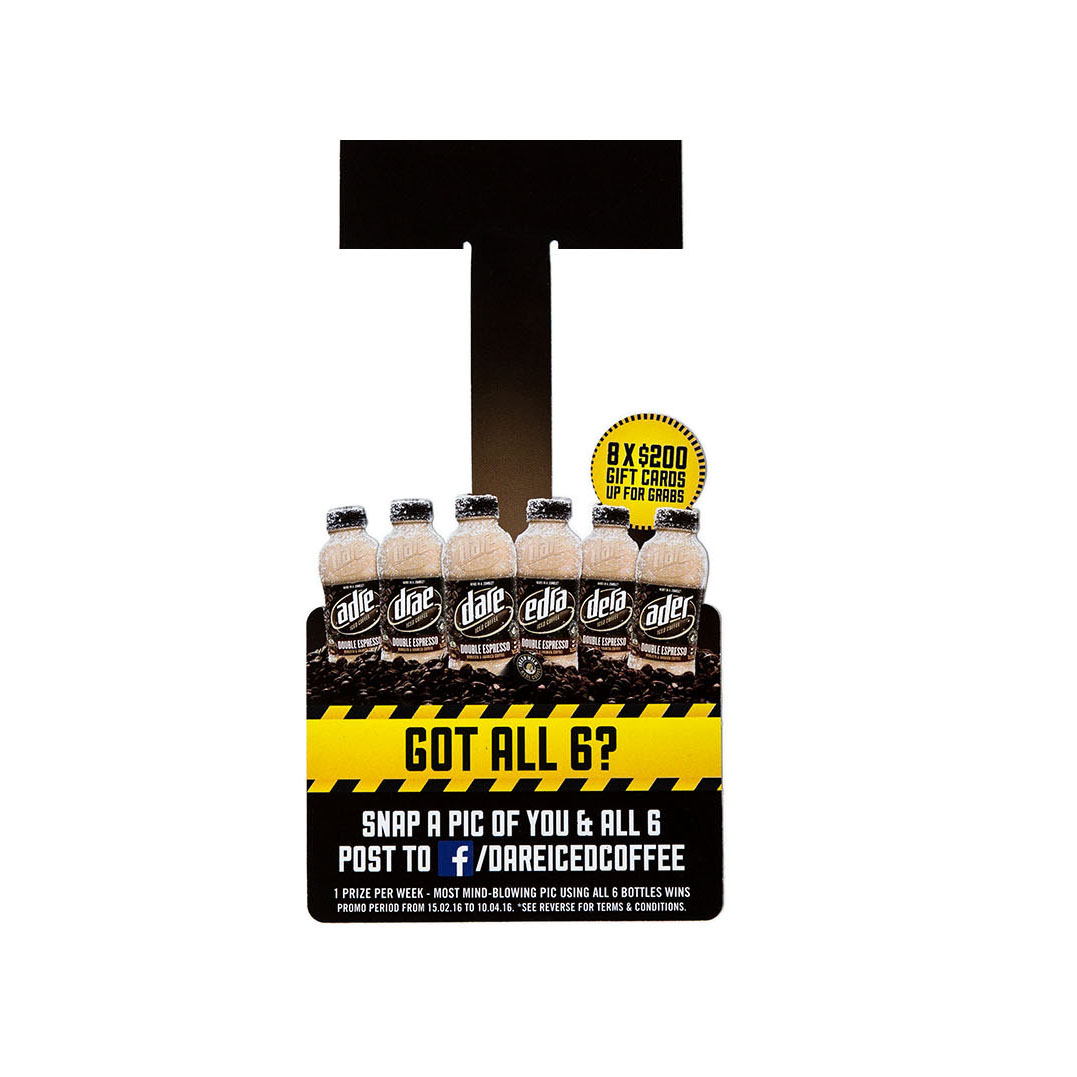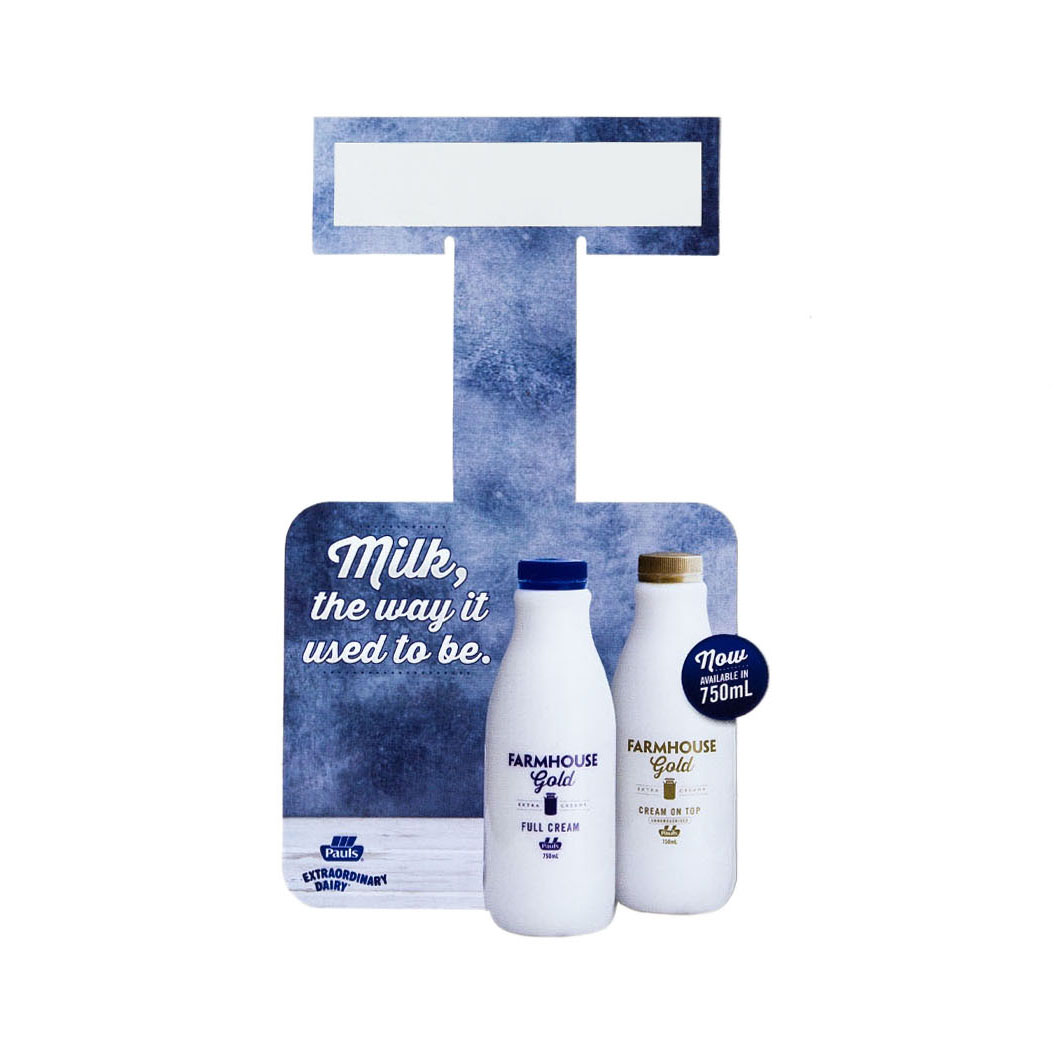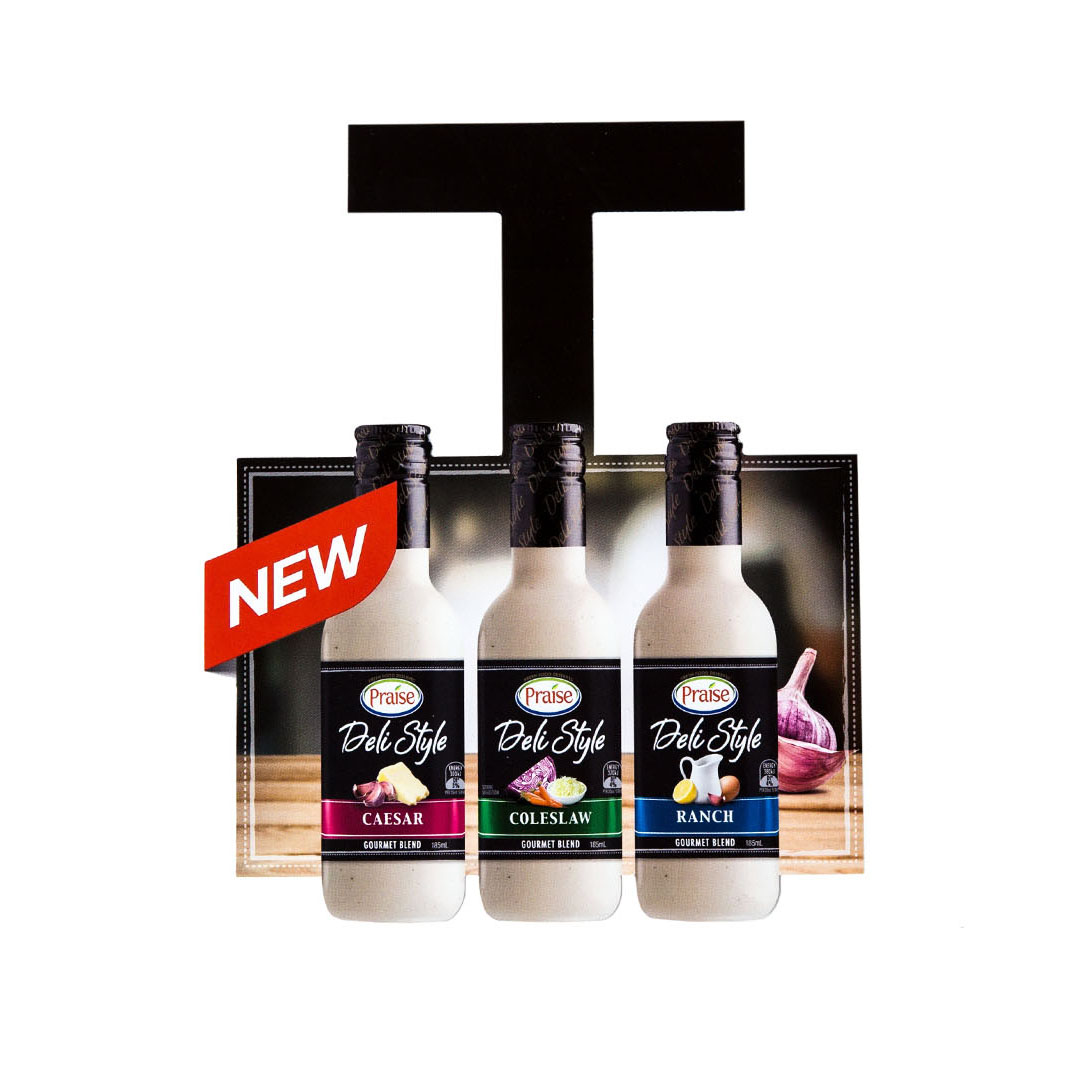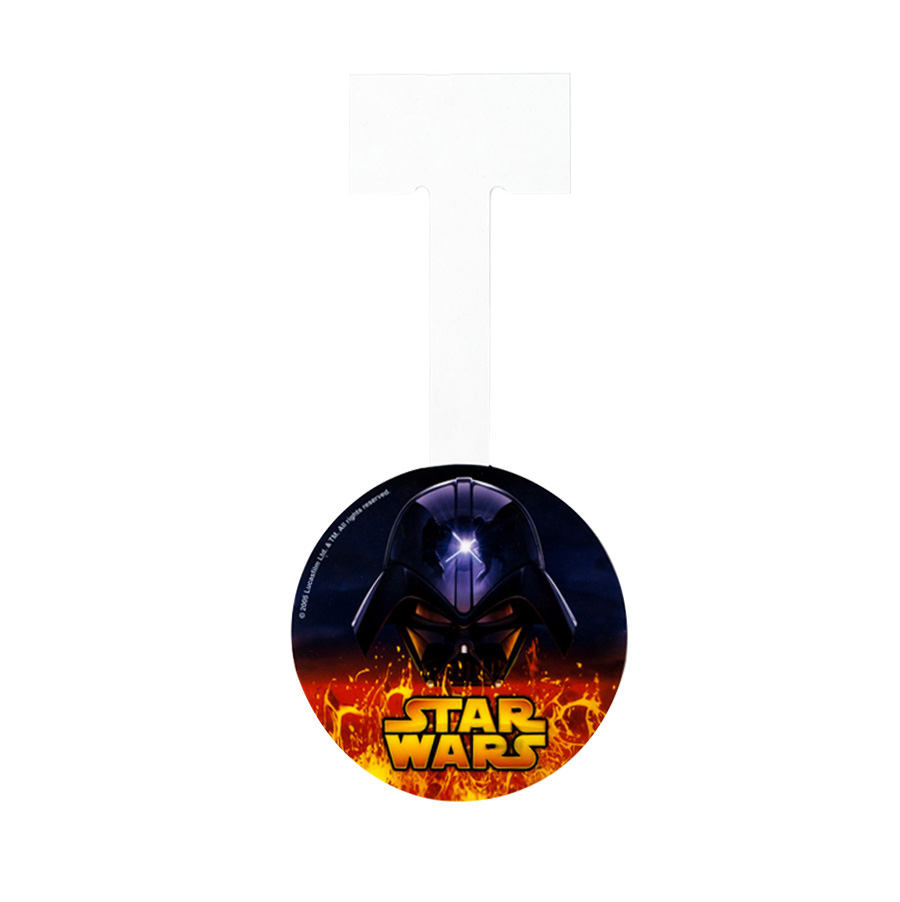 Shelf wobblers (also referred to as shelf talkers) are an extremely cost-effective advertising tool that can draw additional attention to your product, no matter where it's located on the shelf. Wandering eyes are commonplace in the shops, and our shelf wobblers grab those darting pupils and direct their focus to your product.
SHELF WOBBLER DESIGN, PRINT & PRODUCTION AUSTRALIA-WIDE
We specialise in the production of plastic shelf wobblers and shelf talkers as we believe they're infinitely more effective than their cardboard counterparts. They bounce and sway as people walk past and with the use of creative designs can add serious impact to the visual appeal of your product. We're able to fully customise the size and shape of your shelf wobblers and can assist with everything from design through to manufacture anywhere in Australia.
SHELF WOBBLER / SHELF TALKER FEATURES & BENEFITS
Shelf wobblers are manufactured with high-grade plastic substrate which is long-lasting and tolerates constant flexing
Amazing level of colour depth and clarity ensures effective product marketing
Highly durable finish that is fade resistant
Easy to design and available in a wide range of shapes and sizes
Want to find out more?
CALL +613 8796 9300
Related Posts